2nd one from 1982, all mine, all complete. No Buck strip this issue, as the strip finished last issue, Magnum is the replacement in No.3, see you for that in a couple of days...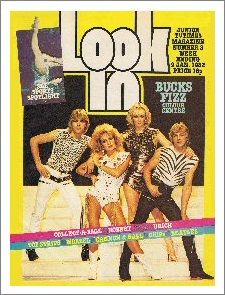 9th January 1982 - No.2
Strips: T
he Story of the Beatles
, CHiPs
,
Worzel Gummidge,
Rock on Tommy! with Cannon and Ball.