In response to David Gibson who wrote to me this week asking when are the 'coming soon' issues coming? and that I only seem to be uploading old issues. During the reboot, I have been updating new issues at the end of every month, as I have done since the Look-out site began. This will continue, and when the reboot is complete, I will try and do more new issues as time allows. So for David and all those who were wondering, here are two never seen before, new issues...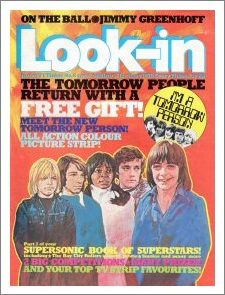 31st January 1979 - No.6
Cover: Dean Lawrence, Peter Vaughan-Clarke, Elizabeth Adare,
Nicholas Young and Mike Holoway
by Arnaldo Putzu
Strips:
The Benny Hill Page, The Tomorrow People, Man about the House,
Space: 1999, The Six Million Dollar Man and Doctor on the Go.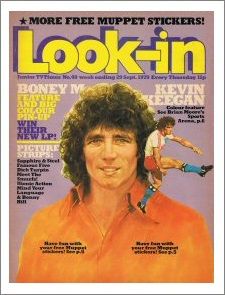 29th September 1979 - No.40
Cover: Kevin Keegan
by Arnaldo Putzu
Strips:
The Benny Hill Page, Sapphire and Steel,
Enid Blyton's Famous Five, Meet the Smurfs!, Bionic Action,
Dick Turpin
and Mind Your Language.