Here is the next issue, it's No.51 and it's all present and correct. One more left for 1981.
Also, as I've now got a link on the checklist for 'The Whole Story', I've gone ahead and sorted a page for Space: 1999, where you can get the first for stories, that have already been uploaded on the blog. I'm hoping to sort the next two 1999 stories for a mid-month update in a few days, so Look-out for that...
http://johnslookout.150m.com/space1999main.html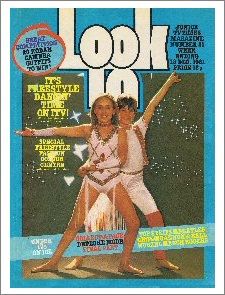 12th December 1981 - No.51
Cover:
Lorna Dawson and Christian Willams
.
Strips: T
he Story of the Beatles
, CHiPs
,
Worzel Gummidge,
Rock on Tommy! with Cannon and Ball
and
Buck Rogers in the 25th Century
.