Here is another extra issue, courtesy of Mag-a-Zone, again the full issue seems to be available only on the Facebook group HERE, it's well worth linking to, there are a huge array of comics and magazines to read, and they update very near daily. This issue is No.44 from 1981, thanks again to the guys...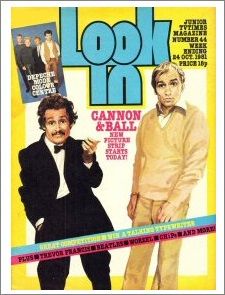 Cover: Cannon and Ball by Arnaldo Putzu.
Strips: The Story of the Beatles (Arthur Ranson), CHiPs (Jim Baikie), Worzel Gummidge (Mike Noble), Rock on Tommy with Cannon and Ball (Bill Titcombe) and Buck Rogers in the 25th Century (John M. Burns).