Here are the next two Space: 1999 stories in line, by way of a mid-month offering. Also, you can have the last 1981 issue available, which is No.52, all strips complete, make way for 1982...Magnum will be arriving pretty soon!!
Space: 1999 - Story 5
Black Sun
Space: 1999 - Story 6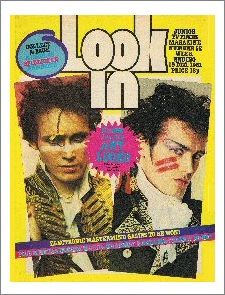 19th December 1981 - No.52
Strips: T
he Story of the Beatles
, CHiPs
,
Worzel Gummidge,
Rock on Tommy! with Cannon and Ball
and
Buck Rogers in the 25th Century
.