We made it!!...here are the final two reboots, and a double dose of Mark Owen, as he appears on both covers.
In the first one, No.20 from 1993, three new strips have appeared 'Mac' and 'Justin Gibbs and his Massive Fibs', neither of which i'm sure are based on TV series, anyone out there heard of them?, also 'Chuck Rock' based on the computer game some people may remember. This one is mine and complete.
And finally to No.10 from 1994, the full issue that isn't actually a full issue, the double sided poster in the centre has been removed, but every 'readable' page is there. This is from my collection too. That is where the Look-in story ended, a mere shadow of it's 70's incarnation, but we can't stop progress can we?
The checklist is now complete and you can now access every page from
HERE
.
What's the the game plan now? well, it's been a hard slog doing this reboot, especially the parts where there was constant scanning, and i'm not too keen to go back to that sort of workload, so what i'm going to do, is do 2 new issues every weekend, that gives me the full week to scan and prepare them. 'The Whole Story' will stick around and there will be a new addition to that mid-month, but no end of month update now as you will be getting new issues most weekends as time allows, this will please some people as they have been wondering when the reboot will end! Obviously this will only continue as issues allow, after that, I may reboot the issues that I have in full, about half my collection is good for that, then....who knows?
If anybody can help me out with missing issues, or pages message me.
See you next weekend for the first two fresh issues.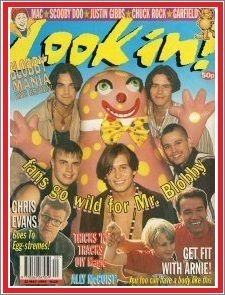 22nd May 1993 - No.20
Cover: Take That with Mr. Blobby.
Strips:
Mac (Gray), Scooby-Doo, Chuck Rock, Justin Gibbs and his Massive Fibs and
Garfield
(Jim Davis)
.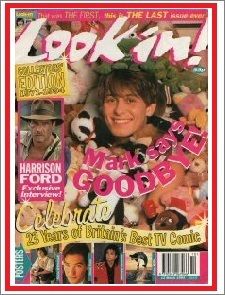 12th March 1994 - No.10
Cover: Mark Owen.
Strips:
Chuck Rock,
Scooby-Doo and
Garfield
(Jim Davis)
.