Here is your September update, it includes issue 37 from 1979 as promised, all but one of the Dick Turpin Strips are now available, also here, 1976 - No.9.

No.37 is mine, and thanks to cheekydog for No.09, both are complete, enjoy...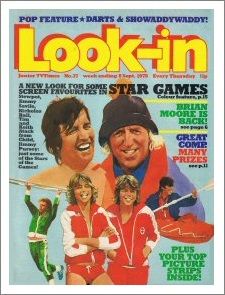 8th September 1979 - No.37
Cover:
Ed 'Stewpot' Stewart, Jimmy Saville, Nicholas Ball, Keith and Tim Atak
and Jimmy Pursey by Arnaldo Putzu.
Strips:
The Benny Hill Page, Sapphire and Steel,
Enid Blyton's Famous Five,
Meet the Smurfs!,
Bionic Action, Dick Turpin
and Mind Your Language.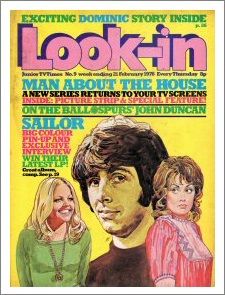 21st February 1976 - No.9
Cover:
Sally Thomsett, Richard O'Sullivan and
Paula Wilcox by Arnaldo Putzu.
Strips:
The Benny Hill Page, The Tomorrow People, Man about the
House, Space: 1999, The Six Million Dollar Man and Doctor on