For all you 'Trekkies' out there, there's a great Star Trek II cover on tonight's issue, which is No.33...mine and complete.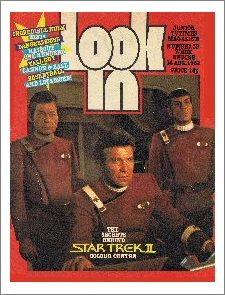 14th August 1982 - No.33
Cover: DeForest Kelley, William Shatner and Leonard Nimoy
.
Strips:
Rock on Tommy! with Cannon and Ball, The Fall Guy
Worzel Gummidge,
CHiPs,
Danger Mouse and Haircut 100.