Here is No.7, mine and complete. We move to issue 10 next time, and introduce two new strips...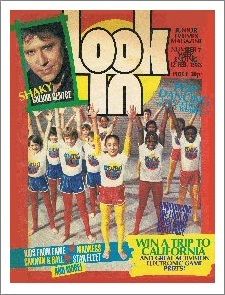 12th February 1983 - No.7
Cover: The Breakfast Bunch.
Strips: Rock on Tommy! with Cannon and Ball (Bill Titcombe), The Fall Guy (Jim Baikie),
Star Fleet (Mike Noble),CHiPs
(Barrie Mitchell)
,
Danger Mouse (Arthur Ranson) and
It's Madness (Harry North).